Interview with Rania Mohamed of University of Khartoum, Sudan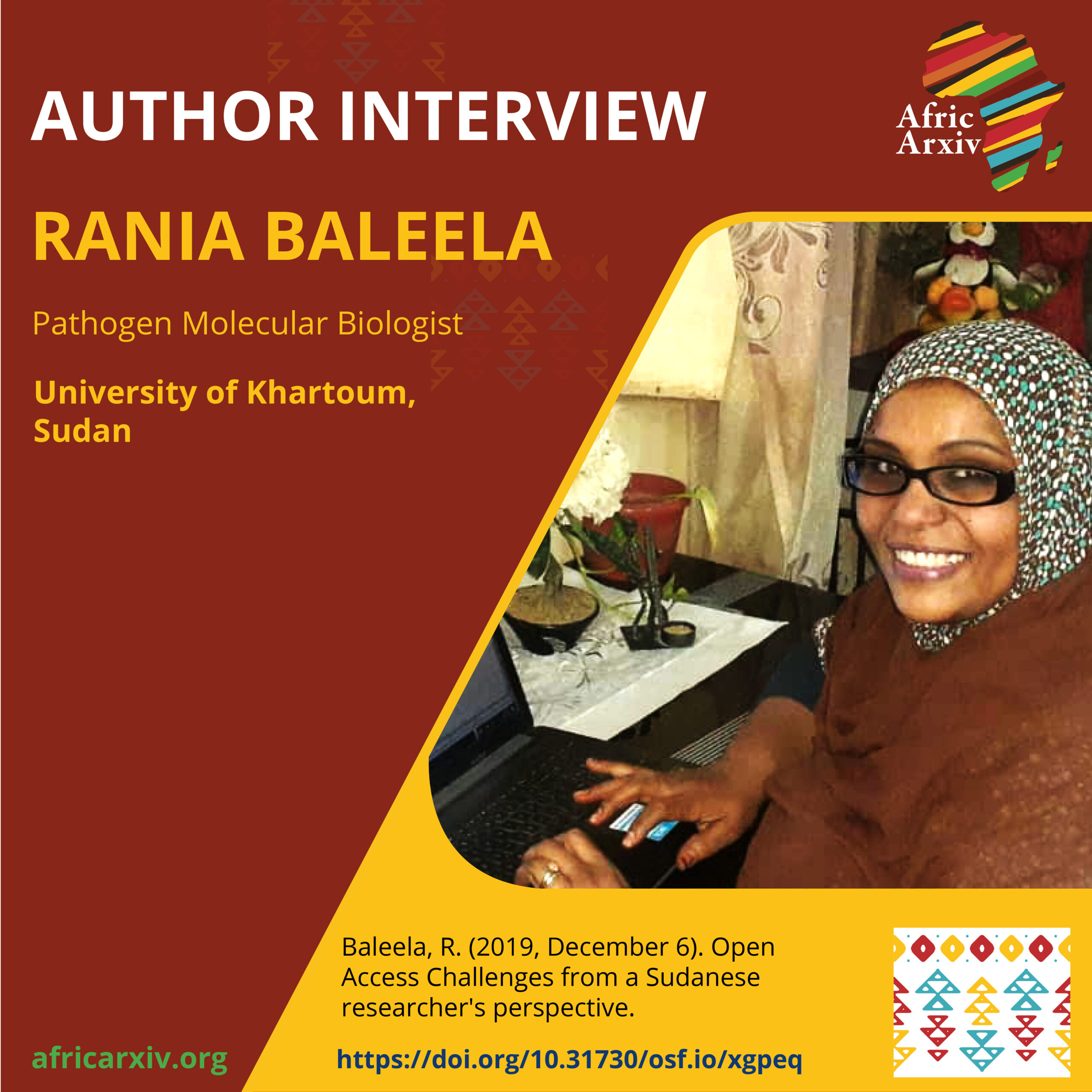 Dr. Rania Baleela, from University of Khartoum, Sudan, is a pathogen molecular biologist working towards developing infectious diseases control strategies.
This interview explores Dr. Baleela's research work, experience and her efforts in educating her community in dealing with poisonous and venomous organisms.
Online profiles: ORCID iD // Linkedin // ResearchGate // Google Scholar // Academia.edu // Twitter
Short bio
Dr. Baleela is a pathogen molecular biologist with 21 years of professional experience, holding a PhD in infectious diseases and tropical medicine from the LSHTM, UK. She is working towards developing infectious disease control strategies and leading a team to control the impact of venomous and poisonous organisms' deadly effects on Sudanese children. Dr. Baleela currently serves as the Sudan Ambassador for the Royal Society of Tropical Medicine and Hygiene (RSTMH) (2020-23) and is a strong advocate for Open Access.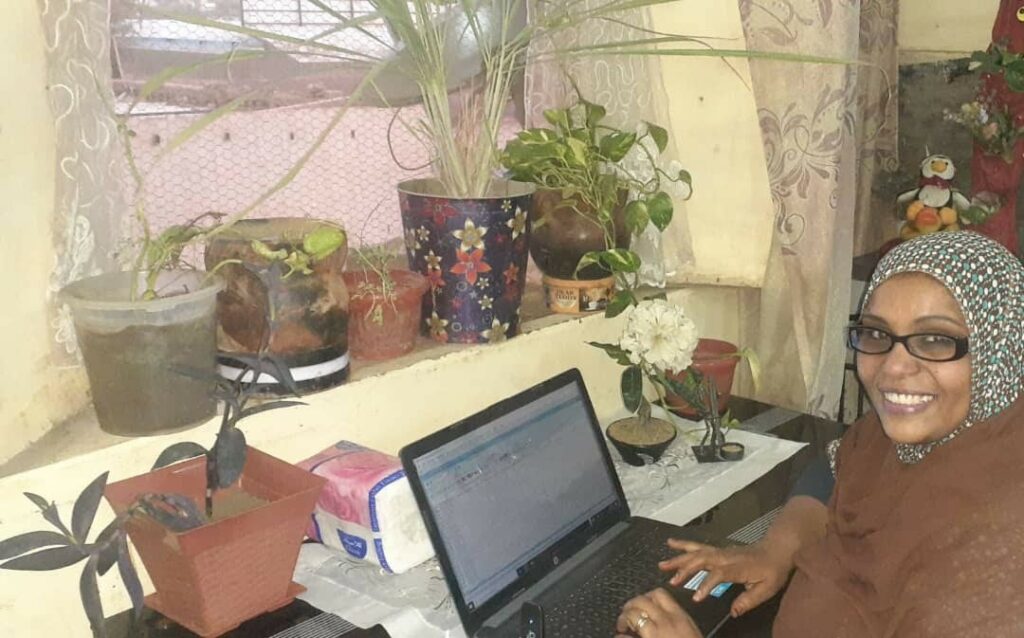 How did you learn about AfricArXiv?
I met Ms. Jo Havemann at SPARC Africa 2019 in South Africa and she introduced AfricArXiv to me hence I became a member.
Have you previously shared results on other preprint or institutional repositories?
Yes I did in ResearchGate
Link/s to your accepted uploads and published work:
How is your research relevant to the African context?
My research focus is on Neglected Tropical Diseases with a specific interest in Leishmaniasis, Malaria parasite population genetics and poisonous and venomous animals, specifically scorpions and snakes. In the context of global climate change, floods and urbanization, people are getting increasingly closer into contact with extremely poisonous creatures such as some snakes and scorpions species. This situation is very clear in the African and Asian contexts. In addition to that, we feel the urge to study poisonous scorpions and how to control them without causing an ecological imbalance in my home country Sudan.
What question or challenge were you setting out to address when you started this work and what are the discoveries that have led you to your current results?
Scorpions have been neglected in Sudan for decades. Therefore we are in total darkness. We lost more than 100 children to venomous scorpion stings in 2019 in a single locality where we have a graveyard dedicated for dead children. This led me to call my peers to establish the first Sudanese research group for poisonous and venomous organisms. We identify and classify the poisonous animal, collect it from human settlements, release them in their natural habitat or rear and breed them in the Sudan Natural History Museum, study how we can control them, determine their poisons' composition, and educate people on how to deal with them, etc.
We will continue what we started in this locality and do the same in other localities in Sudan where snakes and scorpions show common occurrence.
How do you envision research communication in Africa?
I believe that we need to communicate more as we share kind of the same challenges. AfricArXiv is a great platform for this.
Do you have any thoughts or questions for Dr. Baleela? You can leave them in the comment box below.
Editors: Johanssen Obanda (text) and Priscilla Mensah (image)
Are you working on research in Africa or about Africa? You can make use of AfricArXiv, to submit your work at https://info.africarxiv.org/submit/
AfricArXiv is a community-led digital archive for African research communication. We provide a non-profit platform to upload working papers, preprints, accepted manuscripts (post-prints), presentations, and data sets via our partner platforms. AfricArXiv is dedicated to foster research and collaboration among African scientists, enhance the visibility of African research output and to increase collaboration globally.