ScienceOpen and the University of South Africa Press launch the preprint server UnisaRxiv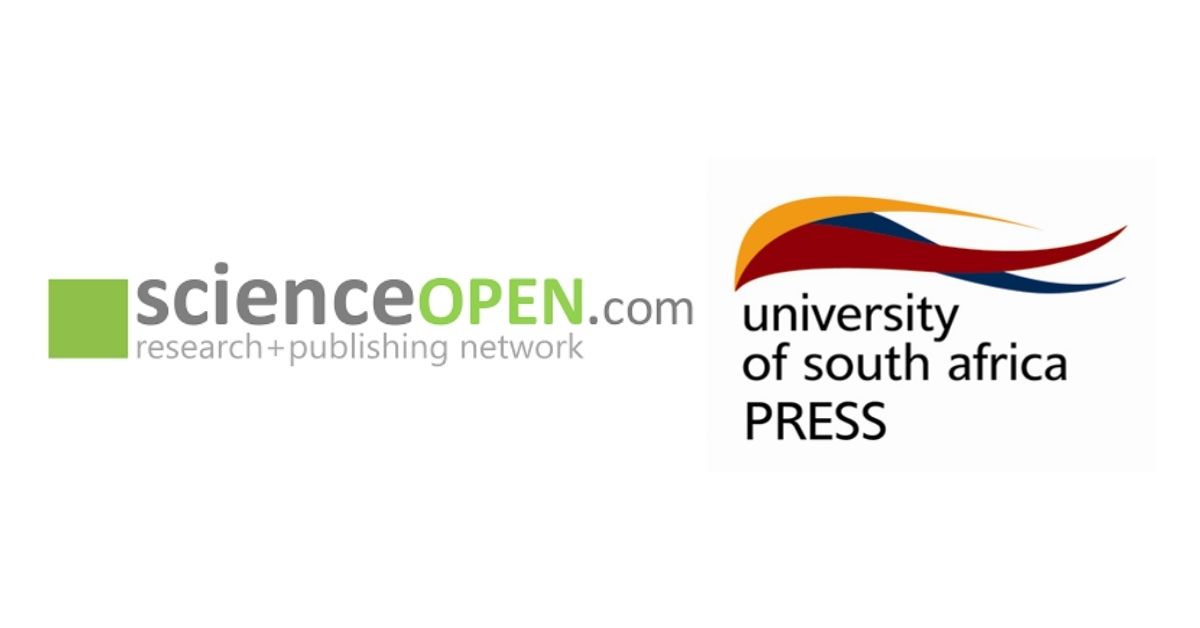 Our partner repository ScienceOpen has cooperated with the University of South Africa (UNISA) Press to create the preprint server UnisaRxiv. UnisaRxiv will be a forum to facilitate open peer-review of preprint manuscripts and allow for rapid dissemination of the latest findings in diverse topics.  
The partnership with ScienceOpen creates a massive opportunity for Unisa Press to demonstrate its commitment to open science. Additionally, this partnership supports our efforts of providing cutting-edge technology that promotes swift dissemination of research in a transparent manner, grounded in quality and competence. Our professional staff, faculty, and graduate students can take pride in knowing that their work now has the opportunity to be hosted on a platform that opens up their research to expert peer-review and comments, which will enhance the quality of their work. I am excited that Unisa Press is bringing this platform not only to Unisa stakeholders but to all of the African continent.

Dr. Meiya G. Nthoesane, Director of Unisa Press
Read the original announcement at blog.scienceopen.com/2021/01/unisarxiv/
About Unisa Press
The University of South Africa (Unisa) is located in Pretoria, one of the three capitals of South Africa, and serves a huge student population of nearly 400,000. Unisa Press is a part of the Unisa's Research, Postgraduate Studies, Innovation and Commercialisation Portfolio and is the largest university press in Africa, publishing both books and journals.
About ScienceOpen
ScienceOpen is an interactive discovery platform for scholarly research across all disciplines. From smart, multidimensional search to research collections, open peer review, lay summaries and more, it offers a full spectrum of options to effectively find and share research results. | Website: scienceopen.com
ScienceOpen contributes to scholarly communication in Africa by the commitment to Open Science and Open Access through an elaborate, accessible, transparent and accountable peer-review process enabled for uploaded articles, and through assigning digital object identifiers free of charge for the researcher.
AfricArXiv's collaboration with ScienceOpen
Learn how to submit to AfricArXiv via ScienceOpen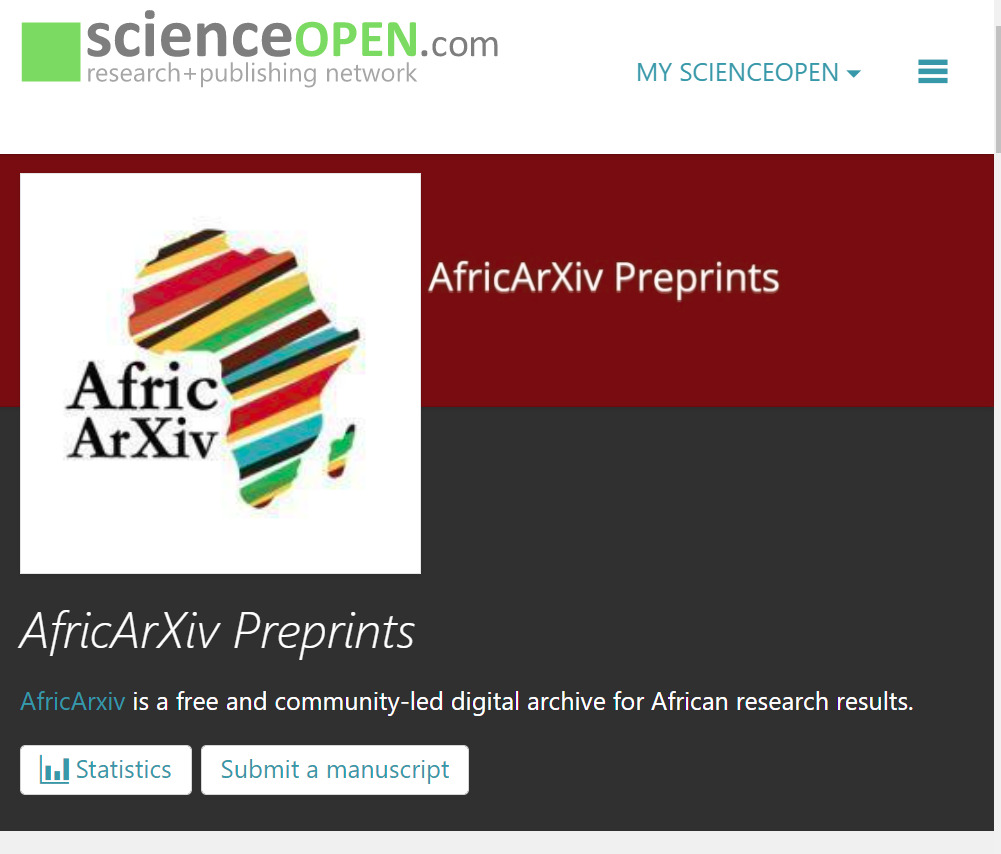 Discover AfricArXiv content on ScienceOpen that was submitted to our ScienceOpen collection at scienceopen.com/collection/2a0d303c-24e0-4a42-a13d-3484c5df6cc0