Enhancing the discoverability of research from and about Africa
For Researchers
As an African researcher and as a non-African researcher working on African topics you can submit your preprint manuscript, postprint, poster, data set, presentation or other research output.

Connect with research communities across Africa and the world.

Join research networks erlevant to your field of expertise and research interest.
For Institutions
Build your institutional digital profile to monitor and maintain the bibliometrics coming from your institution.

Create or optimise with our support your publishing venues and workflows to make them affordable and managable.
Go to our new webpage at https://africarxiv.pubpub.org/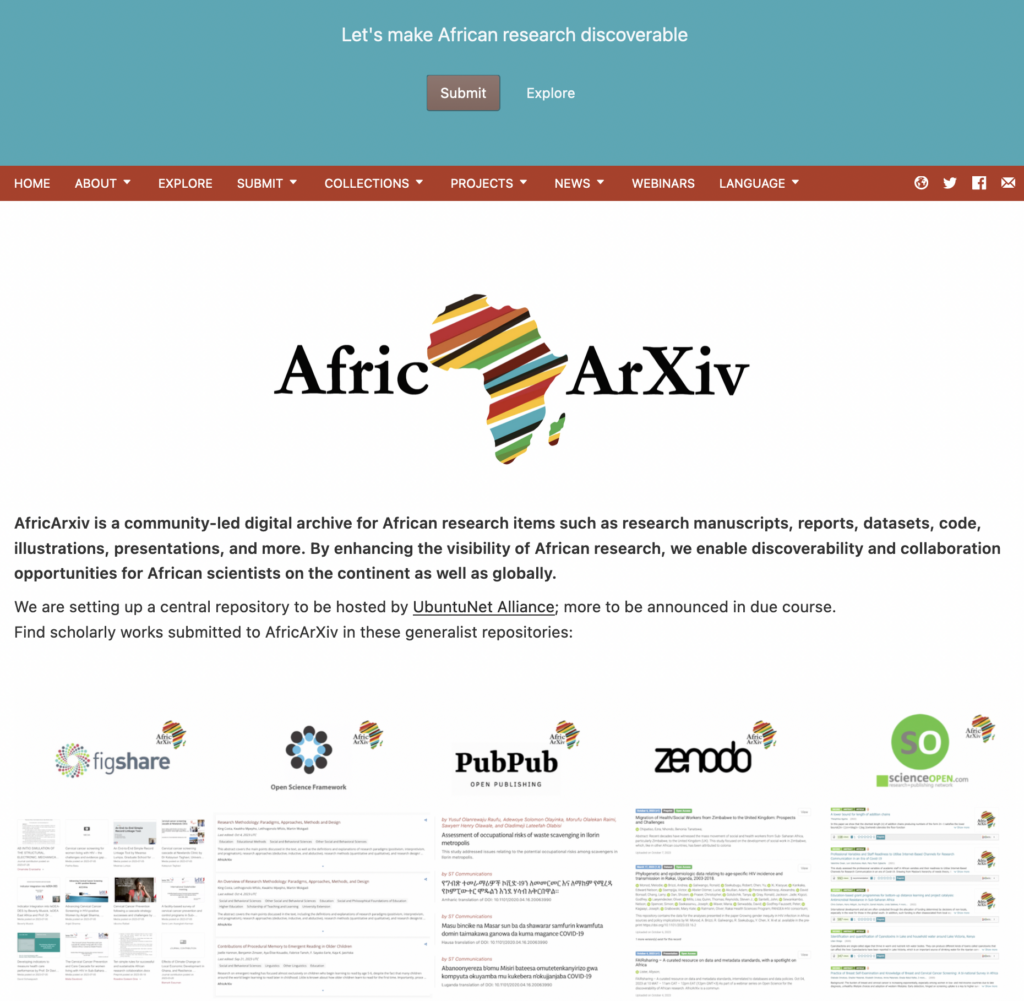 Share any research output you produce free of charge to make manuscripts, datasets, presentations, posters, code, proposals, and more citable and discoverable – through a DOI and an open CC BY license.
To learn more about how to do that go to africarxiv.org/how-to-submit/
YES, you can still submit your manuscript to a journal, we suggest you choose an Open Access journal either from AJOL or DOAJ.