The institutions and initiatives listed here have agreed to support the mandate of AfricArXiv and encourage African scientists – and non-African scientists who work on African topics – to share their research output in an Open Access repository, journal or on other freely accessible digital platforms.
Join more than 100 signatories by declaring to adhere to the Principles for Open Access in Scholarly Communication in and about Africa.
Partner repositories
User identification
ORCID provides a persistent digital identifier known as ORCID iD which allows you to connect and share your professional information (affiliation, grants, publications, peer review, etc.) with other systems, ensuring you get recognition for all your scholarly contributions.
Register with your ORCID iD to any of our repositories.
Peer Review Services
PREreview's mission is to bring more diversity to scholarly peer review by supporting and empowering community of researchers, particularly those at early stages of their career (ECRs) to review preprints. | prereview.org
Peer Community in … (PCI) is a free recommendation process of scientific preprints (and published articles) based on peer-reviews. | peercommunityin.org
Capacity Building
Vilsquare is helping organizations start and scale through digital transformation. | vilsquare.org
---
r0g_agency for open culture and critical transformation has a focus on creating sustainable open systems solutions with mechanisms of sustainable open culture methodologies using appropriate and community-based resources and technologies including Open Source (i.e. FOSS and Open Hardware), Open Educational Resources (OER), Open Data and related Open ICT4D, DIY, and Up-Cycling methodologies. | openculture.agency
TCC Africa – the Training Centre in Communication is the first African-based training centre to teach effective communication skills to scientists. | tcc-africa.org
---
Open Science MOOC is designed to help equip students and researchers with the skills they need to excel in a modern research environment. | opensciencemooc.eu
AuthorAid is a free pioneering global network that provides support, mentoring, resources and training for researchers in low- and middle-income countries. | authoraid.info
---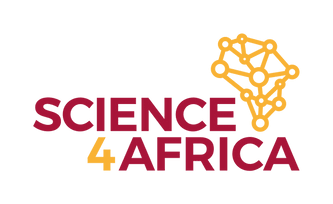 Science for Africa empowers scientists in Africa to address critical issues relevant to the continent through scientific research. | science4africa.org
---
Access 2 Perspectives is a consultancy collective for Open Science Communication in Africa and Europe | access2perspectives.com
Science Literacy
The African Science Literacy Network (ASLN) is a partnership between scientists and journalists that supports more accurate science communication to the general population. | africanscilit.org
A team of scientists and engineers interested in communicating the world of STEM to ordinary people and mainstreaming research in STEM for development in Africa. | afroscience.net
Under the Microscope is a science communication initiative that promotes the creation of science content particularly in Africa. | underthemicroscope.net
Scholarly Networking
Bobab is connecting a global community of professionals passionate about science and technology in Africa. | bobab.org
Africa Open Science Hardware (AfricaOSH) is a community of makers, hackers, practitioners and researchers in science and technology inclusive of government officials, private sector players and civil society across the African continent, the global south and the world. | africaosh.com
The African Science Initiative (ASI) is an African-led project seeking to facilitate and promote networking between young African scientists from all around the world. | africanscienceinitiative.org
---
The Psychological Science Accelerator is a globally distributed network of psychological science laboratories representing over 70 countries on all six populated continents, that coordinates data collection for democratically selected studies. | psysciacc.org
Institute for Globally Distributed Open Research and Education (IGDORE) is an independent research institute dedicated to improve the quality of science, science education, and quality of life for scientists, students and their families. | igdore.org
---
eLearning Africa is the International Conference & Exhibition on ICT for Education, Training & Skills Development. | elearning-africa.com
Discoverability
Open Knowledge Maps is a charitable non-profit organization dedicated to improving the visibility of scientific knowledge for science and society and operates the largest visual search engine for research in the world, which enables a diverse set of stakeholders to explore, discover and make use of scientific content. | openknowledgemaps.org
Code for Africa is a people-driven movement that aims to empower active citizenry and strengthen civic watchdogs to help government shape and improve its services to citizens. | codeforafrica.org
The Knowledge Futures Group is developing open tools, infrastructure, and transparent business models that will bend the arc of knowledge creation and consumption toward equity and independence.
The International African Institute (IAI), hosted at SOAS University of London, aims to promote the scholarly study of Africa's history, societies, and cultures. | internationalafricaninstitute.org
The Open African Repository (OAR) is a web platform (website) that will regroup links to various contents produced by Africans | github.com/JustinyAhin/open-african-repository
---