The team at TReND in Africa has created a network of experts that can help African scientists to develop their desired projects through online collaboration, by-passing the mobility restrictions caused by the current pandemic.
The assistance that is being available can range from small short-duration projects to large experiments that expand over months or even years and might lead towards long-lasting collaborations beyond the current global situation with mutual on-site visits and in-person exchanges.
For more information and details download The TReND in Africa Online Collaboration Guideline (PDF).
I am an expert
Experts of any field of science are welcome, from PhD students to professors, that feel like they want to make a change and help others to fulfill their scientific dreams.
Once we have received your application, you will have access to our project database so you can find a project that is compatible with your skills and available time.
I have a project
Teams of at least three individuals with small questions and doubts, or even large projects that require long lasting support can apply to become an African partner in the Online collaboration program.
Once we have received your project, it will be added to our project database and made accessible to all experts to find the most suitable researcher to help you with your project.
About TReND in Africa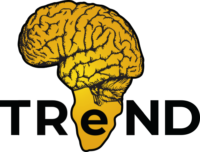 Supporting Science in Africa. At TReND, we believe in the value of scientific innovation for economic and societal progress. We support biomedical research in Africa by giving African researchers the tools and expertise to advance their own research goals.
Originally founded at Cambridge University, we are a non-profit organisation run primarily by a large network of scientist volunteers at top universities around the world. We are passionate about scientific empowerment and innovation. | trendinafrica.org