With the Covid19 pandemic still raging havoc in Africa, we have realized a more profound need for scientific research publications. In line with this, we appreciate the International Science Council's efforts that have broadened the visibility of opportunities for scientific publishing. This comes with the emphasis on preprint repositories and open science regarding research in and about Africa. Read the blog on The pandemic and changing publishing scene in Africa
Quotes from the International Science Council blogpost:
'AfricArxiv, a community-led digital archive for African research, was launched back in 2018, but it was the 2020 pandemic that brought public attention to the repository. In this particular sense, the pandemic was 'a blessing in disguise' for the Sub-Saharan scientific community,' said Joy Owango, Executive Director at the Training Centre in Communication and, as such, AfricArXiv institutional partner. 'We take advantage of the latest trends in scholarly communication and scientific publishing to increase the visibility of African research output, particularly on COVID-19, where we showcase what African researchers have published along with research from outside Africa about COVID-19 in the African regional context.'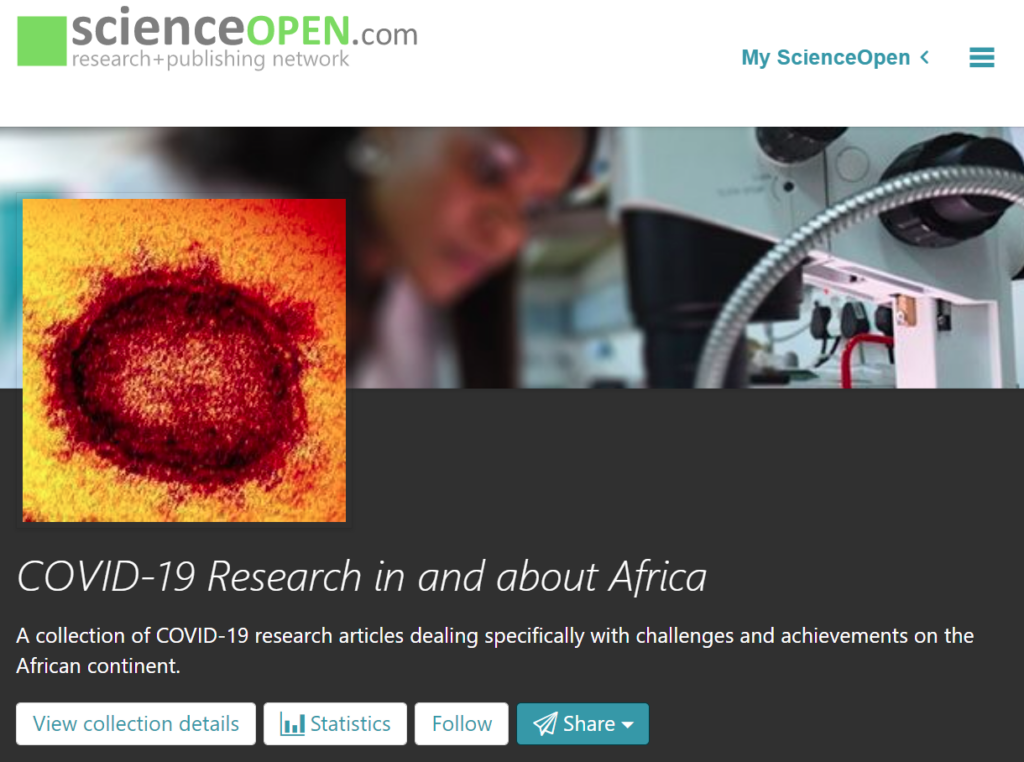 Jo Havemann, executive director at AfricArXiv, adds: 'AfricArxiv serves as a platform to publish African research immediately and free of charge, thereby providing increased regional and international visibility to the work of African researchers and to foster inter- and intra-continental collaborations.'
AfricArXiv is committed to increasing access and visibility to African research through our open access portal. With our no-cost publishing for researchers, we are confident that African research will be more visible and build an active and accessible community of researchers to strengthen their research knowledge collaboratively. Our repository encourages diversity through research dissemination in all local African languages to preserve the originality and inclusion of all local research contexts and inputs. African research is under-represented due to its low contribution to global research dissemination. The search and application for scientific knowledge and solutions in the Covid19 era and future pandemics are being made more accessible, reliable, and accelerated through open repositories like AfricArXiv.