Join us for our FREE weekly Q&A session (60 minutes) at 3 pm UTC+2 until the end of 2022
Register once at bit.ly/A2P-free-weekly-QandA
Topics we will discuss:
Open Science
Project Management
Research Integrity
Career Development
Reading, Writing, Publishing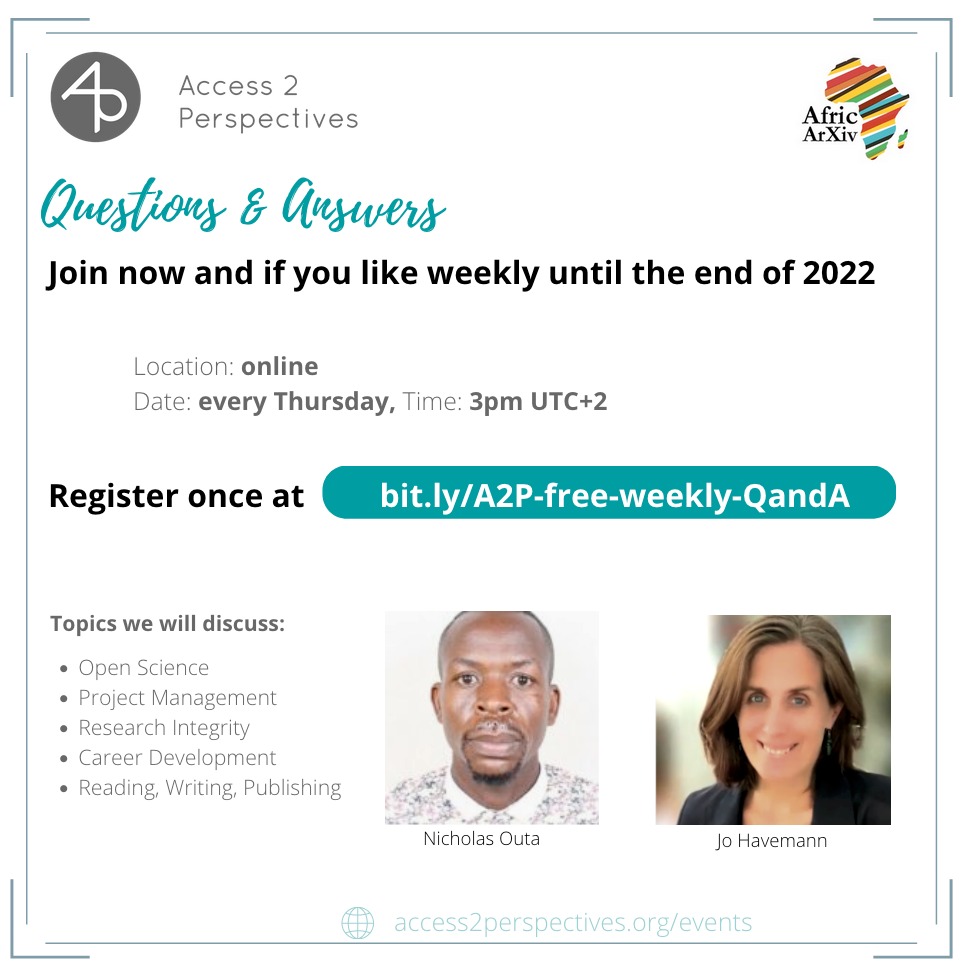 About Access 2 Perspectives
We provide novel insights into the management and communication of Research. Our goal is to equip researchers with the skills and enthusiasm they need to pursue a joyful career.
Read more at access2perspectives.org.