Join us at the Chatbot Africa & Conversational AI Summit
The Chatbot Africa & Conversational AI Summit is a virtual conference and exhibition for industry practitioners, adopters of Conversational AI, Chatbots, speech or voice technology, UX design, NLP & Virtual Assistant.
The summit will reflect the latest tendencies and recent application changes in the Conversational AI space in the Africa market. Conversational AI will transform millions of lives in Africa and the goal of this summit is to help form a better ecosystem bringing leading professionals and organizations who design, build, and market conversational AI based technologies.
The 2 day virtual conference and exhibition will feature insightful talks and solution based discussions that help to understand the concept of Bots, Conversational A.I, virtual assistant,NLC, NLP, UX Design and Voice associated benefits and scrutinize implementation challenges and their solutions.
For more details see chatbotafrica.com
AfricArXiv Panel Discussion
We are pleased to invite you to the panel discussion hosted by AfricArXiv and moderated by Luke Okelo from our team:
A.I. and Natural Language Processing (NLP)
at the intersection
between academia and industry in Africa
Date: March 4th 2021
Time: 12:10 UTC (13:00 WAT, 14:10 CAT/SAST, 15:10 EAT)

Artificial intelligence (A.I.) is becoming a part of all our everyday lives such as machine translation with Google Translate and DeepL, Text to Speech algorhythms, data validation etc. This panel seeks to bring together African researchers and practitioners in the field who are using A.I. in the disciplines of natural language processing NLP and machine learning (ML) to have a conversation about the general direction Artificial Intelligence is taking on the continent, and what types of challenges and research areas African scientists and A.I. professionals could possibly focus on next to serve African societies.
Moderator
Luke Okelo is a multimedia systems software engineer and researcher in next generation computing emerging technologies, specializing in mixed virtual and augmented reality and artificial intelligence. He is currently a lecturer at the Technical University of Kenya and technology developer with AfricArXiv.
The Panelists
Tunde Oladimeji is the Founder of Affluence, an African startup developing Voice A.I. and speech recognition solutions for businesses with a focus on accent and languages used in Africa and its diaspora communities. As an A.I. expert, he has over 10 years of experience working for Fortune 500 technology companies including Electronic Arts, Intel and Facebook in various roles.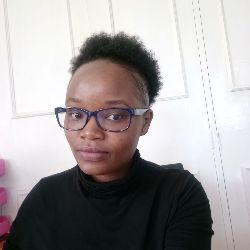 Eunice Mutahi is a Data Management Associate experienced in Data Management and Analysis in STATA, Excel, SPSS and Python. She is also a member of Nairobi Women in Machine Learning and Data Science, After work Data Science and A4Ayub. Through these platforms, she applies Machine learning and Data Science to her NLP projects.
Mutembei Kariuki is a Kenyan Tech entrepreneur holding degrees in both Economics and Information systems and is working to bring the benefits of A.I. solving challenges in Africa through his start-up Fastagger. He believes A.I. will radically improve the quality of life for humanity.
The Africa Chatbot & Conversational AI Summit will cover all applications of Conversational AI, Chatbots, Voice, Virtual Assistants, and Conversation Design in all sectors.
We are looking forward to welcoming you there: